Western Crime Stoppers – Assistance Required 23 November 2018
Police wish to identify the woman pictured below in relation to an incident at Harris Scarfe in Devonport on 13 November 2018. Anyone who knows the identity of the woman is asked to contact Burnie CIB on 131 444 or Crime Stoppers anonymously on 1800 333 000.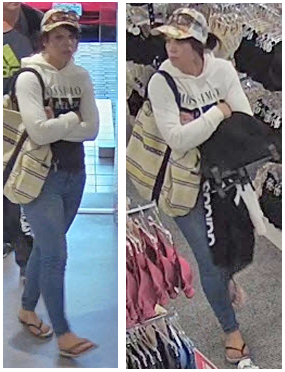 ---
Can you help police to identify the owner of this stolen toolbox? Police recently recovered the toolbox in the Wynyard area and are hoping to return it to its owner. If the toolbox belongs to you, phone Burnie CIB on 131 444 to claim it.