Outlaw Motorcycle Gangs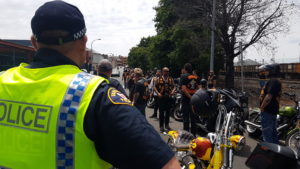 Outlaw motorcycle gangs are involved in violence, drugs, firearms and other crime. They are criminal organisations with business models designed to profit from illegal activities, particularly illicit drugs.
Tasmanian clubs have links to illegal activity, nationally and internationally, through strategic partnerships with other organised crime groups.
Tasmania is not immune to the dangers presented by outlaw motorcycle gangs.