Overview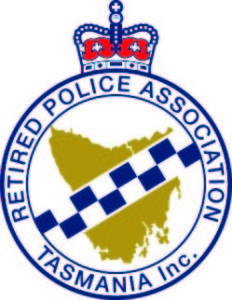 Initially, the Retired Police Association (RPA) of Tasmania was reserved for retired members of the Tasmania Police Force of the rank of Inspector and above.  The meetings were only attended by between five to ten members and appeared to be a very informal gathering.
Mr A. P. Canning, who was later to become President, made the recommendation that the membership should be opened up to all police officers of Tasmania Police Force who had resigned or retired after having served at least eight years.
A meeting was conducted on 4 December 1990 at the Police Academy with approximately sixty retired police in attendance.  The President at that time, the late George Billing, addressed the meeting on the proposal that the RPA be formalised by the adoption of the Constitution previously circulated, and was duly ratified by the members present.
The members elected to the committee at that inaugural meeting were: President G (George) Billing, Vice Presidents F J G (Fred) Shepherd and D (Don) Williams, and Secretary/Treasurer A (Aub) Canning, a position he held until the close of 2002 when he was elected President.  The committee members elected at that time were K A (Ken) Bradford, A (Arthur) Woods, L (Lloyd) Webster and D J (Dave) House. The Minutes of the first committee meeting recorded that there were eighty-two members registered and that $410 had been collected through subscriptions ($5 per annum).
The past Presidents have been Aub Canning, George Billing, and Adrian Loring (2009-2013) and David Fleming. Life Members include Aub Canning, Jim Byrne, Adrian Loring, Brian Bick, and David Fleming.
At the 2004 AGM, the Constitution was changed to allow officers who had resigned or retired to join the RPA after having served five years with Tasmania Police Service. The membership has in recent years been opened to members who have served in all State and Territory Police Services, including overseas membership.  As at February 2014, the membership totals 447 and is increasing yearly.