National Domestic Violence Order Scheme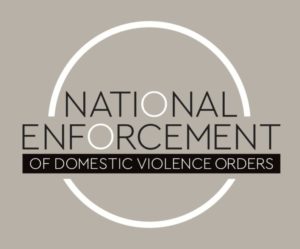 Previously, family and domestic violence orders (DVO's) could only be enforced in the state or territory in which they were issued.
Laws have been introduced to improve the protection of domestic violence victims nation-wide.
The National Domestic Violence Order Scheme allows DVOs (Police Family Violence Orders and Family Violence orders, including interim orders) to be automatically be recognised and enforced nationally.
Protected Person:
The National Domestic Violence Order Scheme has been designed to strengthen protection for victims and affected family members.  All DVOs issued from 25 November 2017 are automatically nationally recognised and any court in Australia has the ability to vary a nationally recognised DVO regardless of which state or territory issued it.
(All DVOs issued prior to 25 November can be declared as nationally recognised by applying to any court in Australia).
Respondent:
If you breach the conditions of a Nationally Recognised DVO you will be held accountable.
A domestic violence order must be complied with regardless of where the DVO was issued.
Anyone who breaches the conditions of a nationally recognised DVO will be subject to any penalties set by the relevant state or territory, depending on where the breach occurred.
If you're unsure whether you need to take action or have further questions visit www.justice.tas.gov.au/national-domestic-violence-order-scheme or contact the Hobart Magistrates Court.