LAFM Charity Trust Golf Day 2008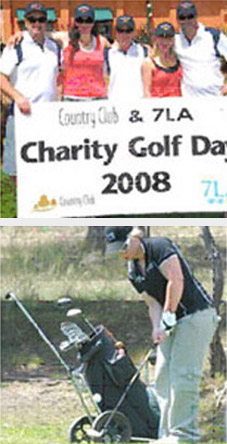 For the second year, the Tasmania Police Charity Trust has been the beneficiary of the Charity Golf Day hosted by Country Club Tasmania and Radio LAFM, formerly 7LA.
This year it was held on 12 November 2008 with support from many organisations and individuals from throughout the north of the State to make up the 34 teams which participated.
The day raised $7,300 for the Charity Trust which will go to support those less fortunate in our community.
The Tasmania Police Charity Trust acknowledges the enormous continuing support received from Country Club Tasmania and Radio LAFM.
(12 November 2008)