Assistance to James Hampson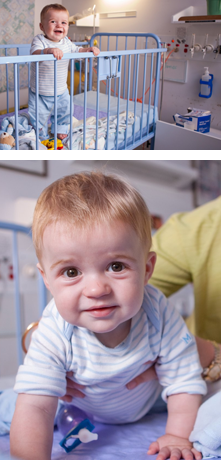 Pictured here is James Hampson of Smithton who looks as cute and bright as a button, and has an immense amount of energy, just the same as other little boys.  Although you would never know it from the photos, James suffers from a debilitating kidney disease and requires constant kidney treatment at the Royal Hobart Hospital.  This means many extremely long and tiring trips from Smithton to Hobart.
The Tasmania Police Charity Trust approved to assist the Hampson family with a donation of an item which would distract James from his long journeys in the car.  The Trust provided a laptop computer, prepaid Telstra card and a camera in order for James to watch DVD's whenever he likes and have access to skype so he can talk to his family during his long visits to hospital.
The Tasmania Police Charity Trust and Senior Constable Helen Flugel of Smithton Police Station, wish James all the best with his ongoing kidney treatment.  It is hoped that these few items make the trips to Hobart and the visits to hospital more bearable.
(January 2012)