Step UP! for Down Syndrome donation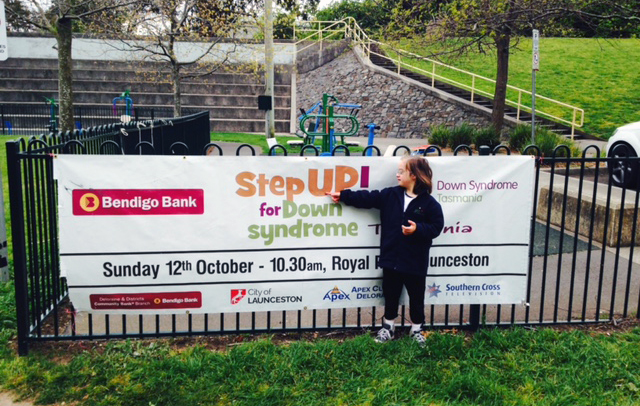 The Tasmania Police Charity Trust was pleased to donate $500 to the fifth annual Bendigo Bank Step UP! for Down Syndrome Tasmania walk.
On the weekend of 11-12 October 2014, patrons in Hobart and Launceston joined in the walk, to raise funds and awareness of Down Syndrome and what can be done to ensure people with Down Syndrome reach their full potential.  This event provides not only fabulous opportunities for members but for those that have a passion to ensure that people with Down Syndrome and their families have access to what it takes to positively transition through life.
Over $10,000 was raised at the event.
(11-12 October 2014)
Pictured: Maeghan, aged 9.