$4,000 donation to St Giles for Assistive Technology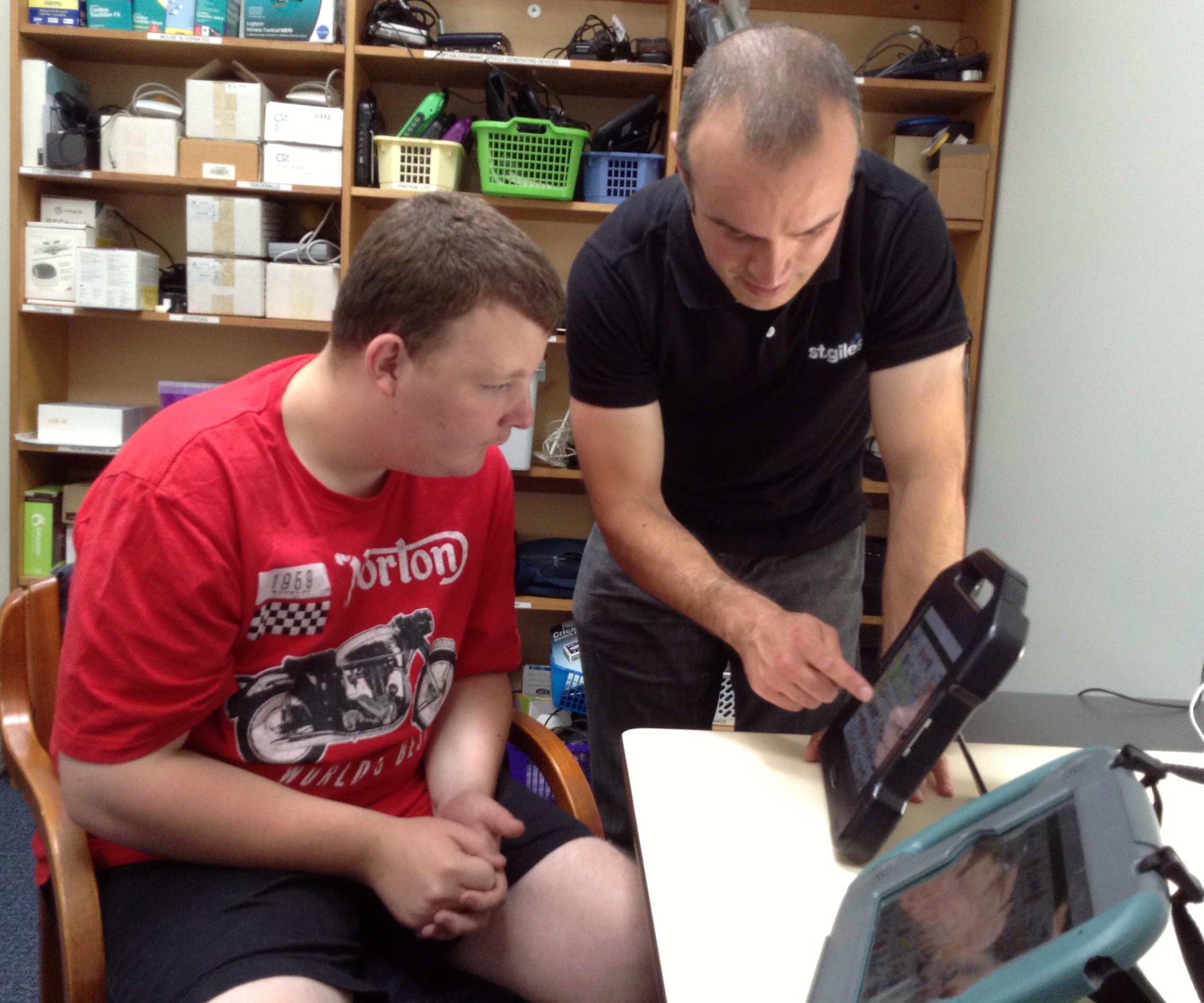 The Tasmania Police Charity Trust (TPCT) and St Giles have been working together to make assistive technology more available to the families that need a dedicated device.
St Giles approached TPCT earlier in the year to see if funding could be considered to expand their loan pool of standard I-pads with a specifically developed application, widening the range of therapeutic benefits available to users.
The Language Acquisition through Motor Planning (LAMP) application offers invaluable improvement to the lives of people using assistive technology.
The current dedicated Ipad devices with the Lamp technology installed are in constant demand.
Today a cheque for over $4,000 will enable the purchase of four packages of a standard ipad with the LAMP application.
"We have heard of the life changing work of the Participate Assistive Technology team, and we're only too thrilled to be involved in this endeavour," said Inspector Michael Johnston.
"As a department we are keen to trial new and developing technologies which assist our officers on the frontline.
"Communication is key in what we do and to be able to help others on their path to verbal communication; and to hear about the long term benefits is amazing and incredibly rewarding," he said.
(18 Nov 2015)