Quiz Night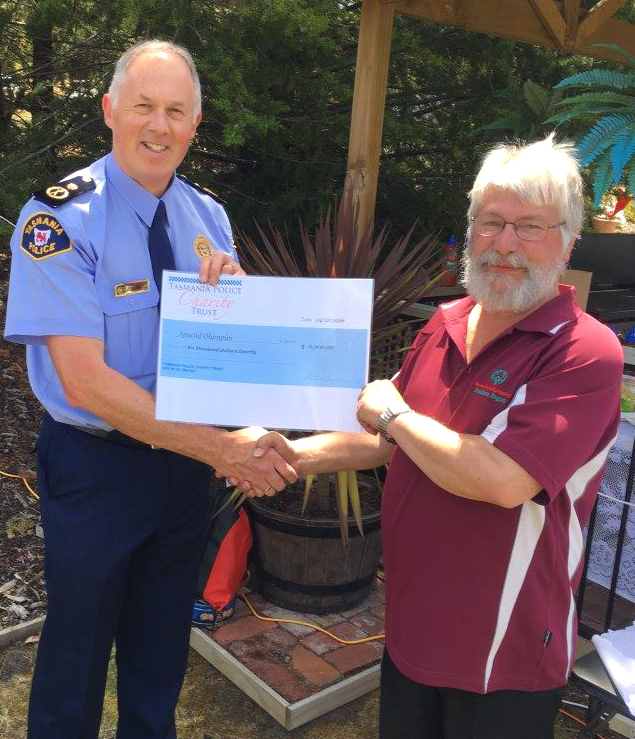 Approximately 130 people attended the Tasmania Police Charity Trust Quiz Night held at the Police Academy in August 2016.
Funds raised on the night totalled $4,710.10 (including a $1,000 donation from Trainee Course 2/2015 members). The Trust made the amount up to $6,000 for the presentation to Special Olympics Tasmania.
Deputy Commissioner Scott Tilyard, in his capacity as Deputy Chair of the Trust, presented Mr Celvin Jenkins, President Special Olympics Southern, with the $6,000 cheque of funds raised.