Black Dog Ride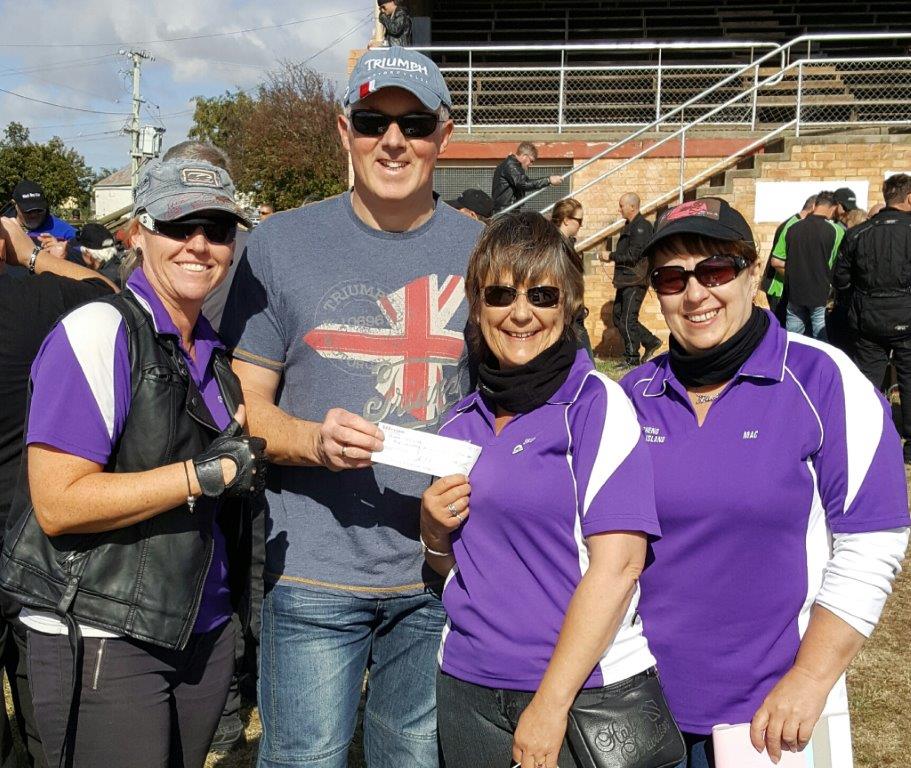 Motorbike enthusiasts from the Department of Police, Fire and Emergency Management took part in the Black Dog Ride on Sunday 19 March 2017, riding from Campbell Town to Bicheno via Lake Leake.
To raise awareness of depression and suicide prevention, Deputy Commissioner Scott Tilyard, Assistant Commissioner Richard Cowling and TFS Northern Regional Chief Jeff Harper were among the riders.
At conclusion of the ride, Deputy Commissioner Tilyard presented a cheque for $500 on behalf of the Tasmania Police Charity Trust, to representatives of The Black Dog Ride.
The Black Dog Ride is a national suicide prevention charitable initiative which started off as one man's ride to raise awareness of depression.
Thousands of Australian motorcycle riders have joined the ride each year raising over $2,200,000 for mental health
services, fostering awareness around the country.