#2 – Seatbelts
#2 – Tuesday, 18 October 2016 – Seatbelts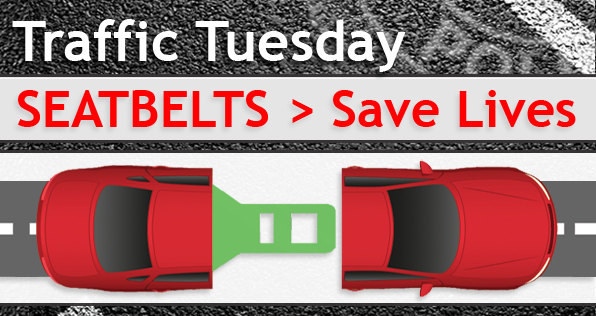 Seatbelts are one of the Fatal Five contributing factors to Serious and Fatal Crashes in Tasmania.
29 vehicle occupants lost their lives through fatal crashes in Tasmania in 2015/16.
17% of those were not wearing a seatbelt or failed to wear their seatbelt correctly.
A number of these were 'survivable crashes' if the deceased person had been wearing their seatbelt, or were wearing it correctly, it is likely they would have survived.
Seatbelts and properly installed car/booster seats for children are the single most effective traffic safety device for preventing death and injury on our roads.
If anyone in a vehicle fails to wear a seatbelt (including passengers), they face a fine of $300 and 3 Demerit Points.
The real penalty could be the loss of a life or serious injury.
#SeatbeltsSaveLives
---