#9 – Vehicle Defects
#9 – Tuesday, 24 January 2017 – Vehicle Defects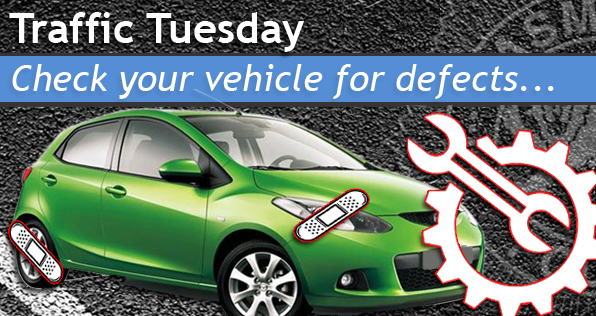 When was the last time you checked your vehicle for defects? Example: the tyre pressure, headlights, indicators, brake lights, seatbelts? Does your car need a service?
Before you drive off walk around your vehicle and check that everything is OK.
Ask a friend to check your lights while you are in the car.
Consider teaching your kids to check things with you.
Fines apply for poorly maintained vehicles.