Tasmania Police is an operational arm of the Department of Police, Fire and Emergency Management. The Department includes Tasmania Police, State Emergency Service (SES), Forensic Science Service Tasmania (FSST) and the Tasmania Fire Service (TFS), with corporate support provided by Business and Executive Services.
Tasmania Police is responsible for delivering quality policing services in Tasmania. Tasmania Police consists of eight commands, including three geographical police districts (Southern, Northern and Western) and five specialist support commands (Crime and Intelligence, Education and Training, Operations Support, Professional Standards, and Special Response and Counter-Terrorism).
DPFEM Business Priorities focus on activities aimed at meeting the Department's Vision and Mission.
Tasmania Police Districts Map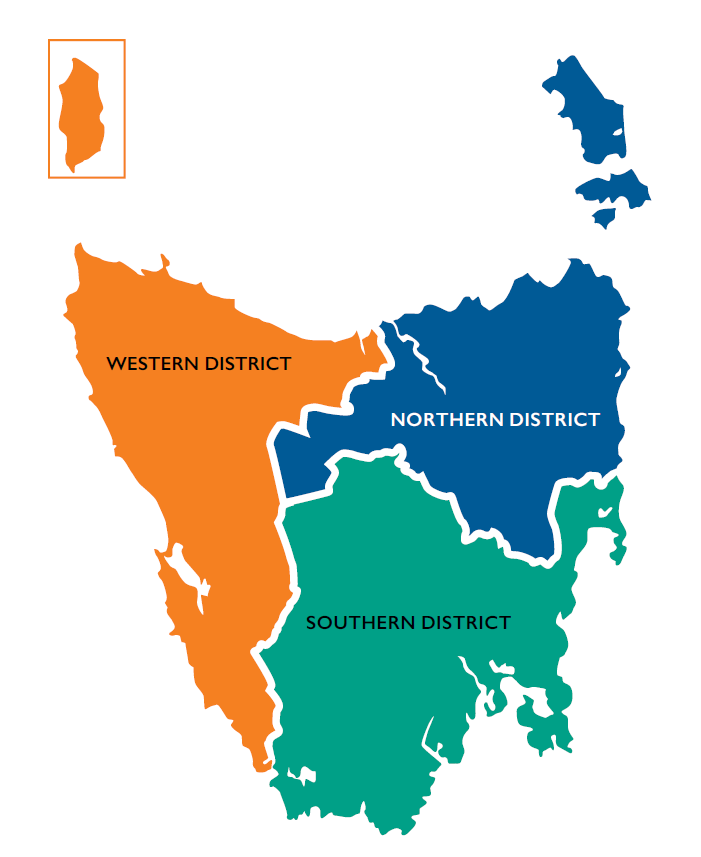 Figure 1: Map showing Tasmania Police Geographic Districts