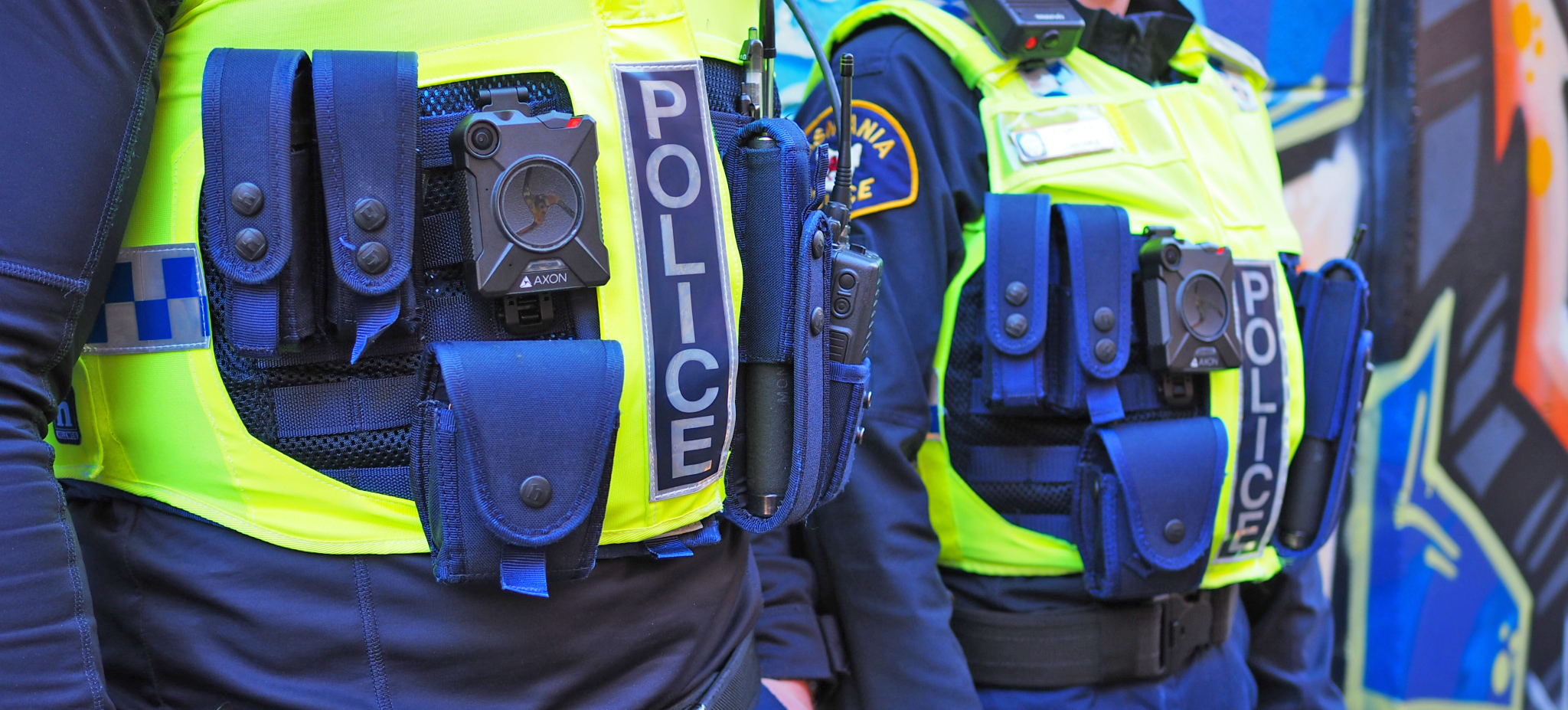 Tasmania Police has completed the roll out of body worn cameras to frontline officers, with over 750 cameras being deployed state-wide. The staged roll out commenced in August 2018 and was completed by December 2019 to all the mainland Tasmania police stations, with King and Flinders Island following in March 2020.
The introduction of body worn cameras to frontline police officers provides significant operational benefits across frontline policing, including:
Improved safety to frontline officers by positively influencing the behaviour of people in custody.
Providing an accurate record of events to resolve cases where drugs and/or alcohol may have impacted on the recollection of witnesses and offenders.
Further enhancing the ability for police officers to gather quality timely evidence at incident scenes and from interactions with members of the public.
Supporting successful prosecutions, including in cases of family violence, positively contributing towards the safety of the Tasmanian community and victims.
An officer wearing a body worn camera will now have the ability to obtain timely audio-visual evidence at an incident scene and later tender that footage as evidence. It is anticipated that this will positively contribute toward guilty pleas and reduce the administrative burden on police and the courts.
Body worn cameras are highly visible to anyone interacting with a police officer, attached to the front of a polices officer's high visibility vest. Police officers will record their attendance at all operational incidents in accordance with established policy and guidelines for the use of the devices.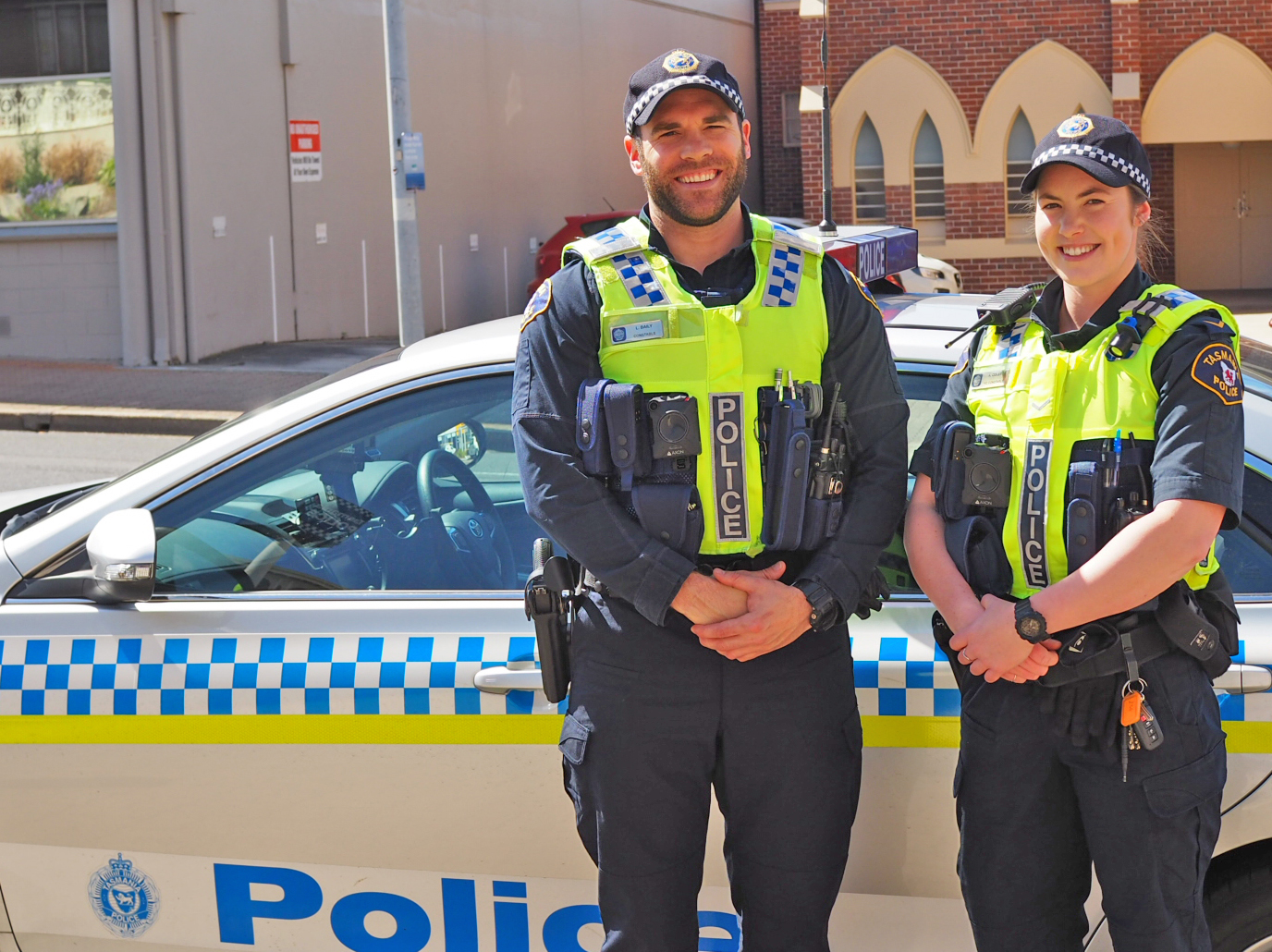 [Photographed L-R: Constables Lee Baily and Annika Coles at Burnie launch]